SHCC News You Need to Know – Shoe and Dining Specials
This Week's News You Need to Know for 07-16-2020
~ SPECIAL REMINDERS for GOLFERS and SWIMMERS
~ Special Arrival of Nike and Sketcher Footwear
~ Sand and Seed Party and Family Camp Weekend Scheduled
~ Food Minimum Requirement Back in Force
~ Weight Loss Camp Scheduled
~ This Week's Dining Room Specials
SPECIAL REMINDERS for GOLFERS and SWIMMERS
We have a lot of new (and newish members).  And we are experiencing a couple of issues that require a reminder.  First, for golfers, we are seeing a greatly increased number of ball marks and divots in and around our greens.  In addition, we need to remind all players that carts are NOT ALLOWED on the grass near the greens.  Damage to these areas can take weeks to heal. PLEASE TAKE PRIDE In our course! Fix your ball marks and divots, and respect the cart restricted areas around the greens.
POOL REMINDER- Because of the need to limit the number of pool participants, POOL USE IS RESTRICTED to Immediate Family – Members, Children, Grandchildren.  No outside guests are currently allowed.  Please register at the snack shack when you arrive, as we need to track all pool use for covid tracking purposes.
SPECIAL NIKE and SKETCHER Shoes Arrive.  Get "Em While They Last!
These Deals Just In…a Special Order You Won't Find Anywhere Else…
Nike Zoom Infinity Tour $146- member price. Nike's new golf shoe inspired by their running shoes. Nike can't keep these in stock and are sold out, but we got a size run! So get them while they last because they will go fast!
Nike React Infinity Pro- $110 Member price. Have these in White/Navy and a Black shoe and has a 1 year waterproof warranty. Good shoe at a great price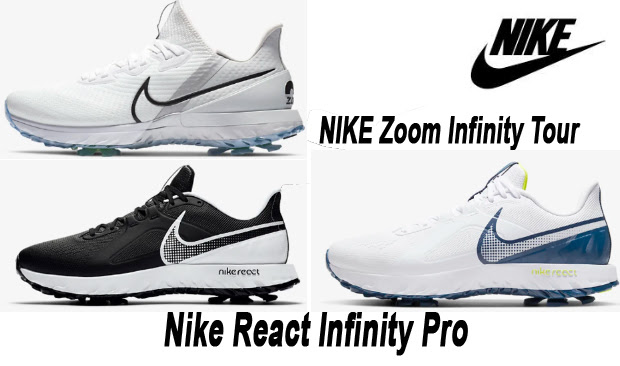 Skechers Women's Golf Sandals- $49 member price. A comfortable Golf Sandal for the ladies just in time for this hot weather!
 Family Sand and Seed Parties and Family Camp-In have been scheduled for August.
This is a wonderful way to do some good for the club, with a Sand and Seed Party, followed by a BBQ- and then Two Nights of Camping, with S'Mores and More!  The Dates are F    riday August 7th (Sand and Seed kicks this off at 5:45)   Camping, Friday-Sunday!  Safe distancing practices will be in place. This is a fun way to have a "staycation" at your family club! Call the office to register.

CLICK BELOW FOR MORE SPECIALS and INFO
Food Minimums are Back in Force
Just a reminder that the Dining and Food minimums are back in force, and started in June when the dining room re-opened.  Please be aware that these will be reflected on your billing.
30 Day Summer Slim Down Fitness Camp
Four (4) 30-minute outdoor exercise circuits – Bonus: Food Plan & Home Program
Saturday's  8/8 – 8/29   9:00 AM – 9:30 AM
$59 for all 4 or $20 drop-in
(All CDC protocols and social distancing will be followed).
Sign Up with SHCC trainer Nick Mainenti CPT, TPI
Phone: 541-870-0647
Email: Musclesbymainenti@gmail.com
DINING SPECIALS
Appetizer:  Jalapeno Poppers. 3 Jalapeno peppers filled with cream cheese and wrapped in bacon. $10
Cut of the Week: Wagyu New York Strip Steak 10oz topped with a Brandied peppercorn sauce. Served with choice of starch and this week's fresh vegetable. $35
Seafood: Ling Cod on a bed of sautéed spinach and topped with a lemon thyme burre blanc sauce. Comes with choice of starch and this week's fresh vegetable. $26
Comfort: Pork Chops grilled and topped with a maker's mark apples. Served with choice of Side and this week's fresh vegetable.$20
Pasta:  Chicken Broccoli Fettuccini Alfredo. Served with a garlic bread. $23
Desserts:
2 for $3  Chocolate Cookie with macadamia nuts and white chocolate.
Blueberry and Blackberry Pie  $5 and ala mode $6